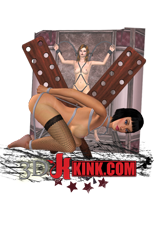 3D FETISH GAME
UNIQUE BDSM VIDEO GAME
3DKink is an adult video game featuring virtual bondage and BDSM. This breathtaking simulated world lets you create a customized slave, kinky dominatrix or muscle stud -- or all of them -- and control your avatars in interactive fetish-BDSM hardcore sex scenes, bondage scenarios, and more. 3D Kink puts you in the director's chair at a kinky video shoot. Choose your own slaves, Masters, Mistresses, latex fetish wear, sex toys, BDSM toys, punishments, and hard fucking sex positions. Be anyone you want to be and do whatever you want to do at 3DKink.com.
Download the hottest adult game ever right now to play for FREE, and dive directly into interactive sex adventures, where you direct and control all the action!
CREATE YOUR OWN SLAVE!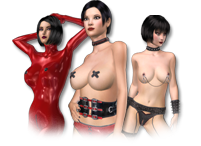 Boundless Possibilities!
TAKE HER DOWN TO THE DUNGEON!

Enter the Dark and Exclusive Realms of Subjugation and Lust!
Customize your individual 3D masters and servants!
Choose from various outfits and props!
Have sex in secret places! Enter exclusive fetish clubs with machines and cages!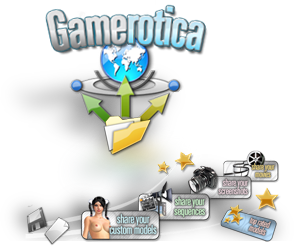 GAMEROTICA
KINKY COMMUNTY

Create & Share Your Own BDSM Experience
By downloading 3D Kink you get access to the Gamerotica community, where you can meet others, upload your own content, and download items from other users. This will widely extend your game experience.

Models
Virtual Hotties: 1000's of
Models to Choose From

Movies
Recorded Game Highlights
and Replays

Clothes
Sexy Exotic Playwear -
Lace to Latex

Sequences
User Scripted XXX
Fantasy Scenes

Toys
Custom SexToys for
Any Insertion Fetish

Poses
Find the Perfect Poses
for Your Fantasies

News
Cum Together | 3D SexVilla 2.156
Let us introduce you to 4 new heartbreakers: Eric, Carl, Gerard and Khianna. Let them have fun, naughty role plays and adventures in the new 3D SexVilla 2.
Top